Reviews: Dr Lee Jiah Min from KK Women's and Children's Hospital Singapore 2023
Dr Lee Jiah Min, Consultant, MBBS (S'pore), MRCOG (UK)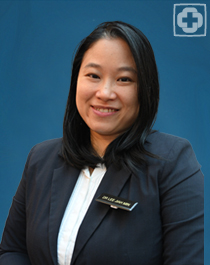 Institution: KK Women's and Children's Hospital
Department: Department of O&G, Minimally Invasive Surgery Unit
Designation: Consultant
Specialty: Minimally Invasive Surgery
Sub-Specialty: Laparoscopy & Hysteroscopy
Addresss:
KK Women's and Children's Hospital
100 Bukit Timah Road, Singapore 229899
Dr Lee Jiah Min Reviews
July 2023 - Dr Lee Jiah Min from KKH Review
When I got my tumor marker abnormal high test results (CA125 and CA19.9, I was so worried if it's cancer. So much uncertainty lies ahead. It was found to be fibroids and cysts (endometriosis). Eventually after seeing 2 GP, 1 MRI radiologist and 3 specialists. I decided on Hysterectomy (remove uterus).
The first doctor recommended open cut surgery which will also remove my left ovary and uterus. It was terrifying and I wanted to settle this asap. But I knew I needed a 2nd opinion to see if open cut was my only choice. I chance upon Dr Lee Jiah Min profile at KK. I booked my surgery with her on the very first appointment. After going thru weeks of unsettling emotions, i finally found someone whom I can trust and put my wellbeing first. Dr Lee was patient to explain the risks and reassuring me at the same time. Finally we decided to go with vaginal hysterectomy, a procedure very laborious for doctor, but is least invasive, even compared to key hole.
10 days after surgery I'm now recovering well at home. I was able to bathe and wash my hair on my own during my hospital stay since there is no visible wound. On the 6th day I was able to drive short distances to buy food.
I wanted to share my experience with ladies out there, esp over 40, and hope it helped that we are not alone in facing life challenges.
June 2023 - Dr Lee Jiah Min Review
Dr Lee Jiah Min is a very nice doctor. She was so nice during my first boy normal delivery in 2017. I am thankful to God that I found her as my Gyne. I highly recommend her. My son was 3.6kg and I was totally gave up for labour but she helped me for normal delivery. This time again I am seeing her for my second baby🤞
https://community.theasianparent.com/q/i-thinking-seeing-dr-lee-jiah-min-from-kkh-anyone-see-before-i-request-so/3834825
January 2022 - Dr Lee Jiah Min from KKH Review
... As a private patient, every of my visit with scan + medications cost me $300++. Waiting time is slightly longer – each visit takes up 2-3hrs of my time. My private gynae is Dr Lee Jiah Min (you can google her). She is bubbly, cheerful, friendly and positive! Love her vibes! Of course, as a private patient, I get better and more personalized service. The best part about being a private patient is that I get to text my gynae anytime to ask about anything and everything! And of course having a spacious private ward all to myself after delivery too! ...
https://www.instagram.com/p/CYlgGgUu_9s/?utm_source=ig_web_button_share_sheet
June 2014 - Dr Lee Jiah Min Review
Dr Lee Jiah Min operated my wife who had Scar ectopic pregnancy on 3/11/2014. Prior to the surgery i was very skeptical about the operation. I was told that surgeries usually have the danger of rupturing uterus and the patient might bleed sometimes even death. I was shit scared about the entire episode. Last few weeks had been very emotional for me. Thankfully Dr Lee agreed to operate my wife. She was so pleasant to talk to. She would explain things very patiently and at a very great detail. I was convinced that Dr Lee could handle my wife's situation. The operation lasted an hour and voila it was a success. I really thank Dr Lee from the bottom of my heart. I would recommend Dr Lee.
http://www.babyment.com/gynaecologist/gynaecologist.php?gynaecologist_id=173
June 2013 - Dr. Jiah Min Lee: Great female gynae?
I am looking for a female gynae and decided on Dr. Mariam George but she's quite full at the moment. It will take hours of queue before your turn will arrive and i can't wait for that long because i easily get tired and currently experiencing different back pains. I was told Dr. JM Lee is also a good doctor. However, i'm reluctant because i don't have any idea about her.
http://www.babyforum.sg/showthread.php?513-Dr-Jiah-Min-Lee-Great-female-gynae

Aug 2013 - 4 MONTHS ON…
Mummy's gynae, the doctor who brought you out to this world, Dr. Lee Jiah Min came to see mummy the next day and said she heard about what happened to you from uncle Kai Lit and then she prayed for you with mummy. She said she could sense God's presence and that God had spoken to her the day before and told her that His grace is sufficient for me. How Great is God!!??
https://asherynalee.wordpress.com/2013/08/28/4-months-on/


To find other Gynaecologists in Singapore >